CLICK HERE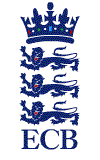 "for all about English Cricket"
PAGE UPDATED: 26th November 2003.
Developing cricket from playground to test arena

The England and Wales Cricket Board
Lord's Cricket Ground.
London NW8 8QZ
Telephone: 020 - 7432 - 1200

GREETINGS FROM SRI LANKA !!

LATEST NEWS AS THE TOUR UNFOLDS !
--------------------------------------------------------------------------------------------------------------------
TRULY DISAPPOINTING NEWS....

again from the R. Premadasa Stadium.

-----------------------------

3rd and Final ODI.

-----------------------------

As I said before, it is again that demon, the GROUND CONDITIONS.., being unfit for play with the safety of the players being paramount at this stage of the tour.

At the 3rd ODI was also called off without a ball bowled, as another "No-decision".

By virtue of their victory in the 1st ODI at Dambulla last Tuesday, Sri Lanka won the ODI series 1 - 0 and with that the Mobitel Trophy.

Sunday for the 3rd One Day International at the R. Premadasa International Stadium started in perfect sunny and dry conditions. Everyone was hopeful of a full "day-nights" play. But then just before the two Captains were to go out for the toss, dark clouds gathered, followed by a thunderstorm that lasted two hours. Thereafter and strangely for the next 36 hours there had been no rain but sunshine!! As attempts on previous Friday under good sunlight to dry the worst-hit areas had already resulted in numerous mud patches and very poor underfoot conditions, there was no hope of any further improvement of the ground conditions on Sunday.

Naturally Michael Vaughn was a thoroughly disappointed man. "I am so disappointed for the team. We are a young side and want to expose ourselves in all conditions in all conditions and haven't had a chance to play any cricket.

The younger players coming in have brought energy to the England team and that extra athleticism. Everyone was keenly watching to see what big difference will that make to Englands one-day cricket? But then in the end, it was a very tragic and an abrupt end to a long awaited three match series that promised entertaining ODI Cricket and a lively contest!

"Great uncertainties.......Hmmm......... just like our lives" !

The one-day specialists, Ian Blackwell, Anthony McGrath, Vikram Solanki and Andrew Strauss, have already returned home. It also means England now will be in isolation from ODI cricket for over 18 weeks, until the 18th April 2004 in the West Indies.

Just a personal view. Look at the Aussies. They do not completely change their side as their best men play both versions of the game. Of course they have abundance of very good talent in the reserve to ward off any chances of 'player-burnt-outs'. I feel it would do more good if Michael Vaughn opens the batting and Andrew Flintoff comes at number three in the ODIs. Andys powerful hitting through and over the restricted field placements in the first 15 overs can easily turn tides in their favour. This will also give the chance for the top-order batting to bolster with little more experience, say with Graham Thorpe like. Then again todays ODI cricket revolves around greater agility and suppleness of the players and that is perhaps one reason why the ECB favours the youth having the potential.
THE 2nd ODI at R. PREMADASA STADIUM

The match was called-off at SL time without a ball being bowled. There had been heavy rain in the afternoons over the past few days in Colombo and the covering has not worked well as expected, leaving the outfield very soggy. Although the pitch was dry and good and even though the rains stayed away on that afternoon, the Maligawatte end in particular appeared on TV to us somewhat like a paddy field. The effort of the ground staffs mopping-up operations obviously under such conditions, proved fruitless and there was no chance of further improvement on that night.

The umpires made three inspections over a four hour period and in the best interest of the Sunday's final match, after consulting both captains arrived at this decision. However, those who have experienced the late monsoon before warn that Sunday's game is also under threat.
IT WAS 'LIGHTS OUT' UNDER LIGHTS

FOR ENGLAND.

(1st ODI at Rangiri Dambulla Stadium)

Strauss for England and Dinusha Fernando and Nuwan Kulasekera for Sri Lanka made ODI début. England after winning the toss and electing to bat on a green and rather moist pitch under cloudy conditions were bowled out for 88 in 46.1 Overs, their second lowest score in an ODI and their lowest against Sri Lanka.

All three Sri Lankan pacemen backed by superb fielding, exercised excellent line and length to apply great pressure from the start itself causing England to crumble to 45 / 7. 22 runs for the 8th and 9th wicket followed by Giles and Anderson scraping together 21 runs for the final wicket saw them just pass their lowest ODI score of 86 made against the Aussies in 2001 at Old Trafford.

Sri Lanka then made quick work to overwhelm England by knocking off the runs in just 13.5 overs to go up 1-0 in this 3-match series. Rangiri Dambulla Stadium in its ODI bamtism under lights could not have asked for any thing more than this! Compared to a mere 04 boundaries in England Innings, today Sri Lanka thumped 13 boundaries and 1 six.

It was Englands third 10-wicket defeat in their ODI history. In fact one of the other two came on the very last occasion when these two sides met here at the SSC grounds on 27th March 2001. Vaas like today, picked up 3 wickets (for 13 runs) to restrict England to 165 / 9 / 50. Kaluwitharana in that match made an unbeaten 102 in 117 balls with 20 boundaries and Marvan Atapattu opening the innings 53 n.o. in 92 balls to win in 33.5 overs by 10 wickets.

===========================================

SRI LANKA INNINGS

BATTING:

Jayasuriya 46 n.o. (41b, 6 x 4s, 1 x 6s)

Kaluwitharana 36 n.o (42b, 7 x 4s)

BOWLING:

Anderson 5 Ov / 25 / 0

Johnson 3 Ov / 17 / 0

Flintoff 3.5 Ov / 27 / 0

Clarke 2 Ov / 20 / 0

===========================================

ENGLAND INNINGS

BATTING:

Strauss (03, 09b) Trescothic (09, 22b)

Vaughn (02, 19b) Flintoff (03, 07b)

Clarke (02, 18b) Blackwell (03, 13b)

Reed (00, 11b) Collingwood (31, 96b)

Johnson (06, 12b) Giles (21, 54b)

Anderson (04n.o.,(16b)

BOWLING:

Chaminda Vaas 9.1 Ov / 15 / 3

Dinusha Fernando 7 Ov / 13 / 2

Nuwan Kulasekera 9 Ov / 19 / 2

Upul Chandana 10 Ov / 23 / 2

Muralitharan 10 Ov / 15 / 1

Fall of Wickets

08 - 12 - 17 - 26 36 44 45 59 67 - 88

RATE OF SCORING:

OVER NO: 5 10 15 20 25 30 35 40 45

ENGLAND 8 /1 17/3 27/4 37/5 44/6 52/7 59/7 72/9 85/9

SRI LANKA 26 / 0 54/0 -- -- -- -- -- -- --
----------------------------------------------------------------------------------------------------------------------
ENGLAND's TOUR OF SRI LANKA:

A PREVIEW.

By Peter Perchard.

(Cricket Journalist and Editor, "The Cricketer International" for 17 years since 1986)

England's tour of Sri Lanka this November and December promises to be an intriguing affair. On their last visit in 2000 / 01, England surprised most of the pundits by pulling off a 2 - 1 victory in the Test Series, and this was achieved after losing the First Encounter at Galle by the hefty margin of an innings and 165 runs. This time, however, England's team will have a very difficult look to it. Only four of the side that won the Second Test at Kandy by three wickets will be almost certain starters: Marcus Trescothick, Nasser Hussain, Graham Thorpe and Ashley Giles. Gone are Mike Atherton, Graeme Hick, Darren Gough, Craig White, Andy Caddick and Alec Stewart. The party will heavily rely on its experienced batting line-up.

England also have a brand new captain in Michael Vaughan and, whilst a drawn home series against South Africa has been a tough baptism, a trip to Sri Lanka poses all sorts of demanding issues. The climate, a young team and a certain Muttiah Muralitharan represent just a few of the high hurdles that await. Vaughan's pedigree with the bat over the last couple of years has been undeniable and has seen him rise to the top of the world's batting ratings. However, there is a slight worry that the captaincy might be affecting his batting prowess, and a lean summer with the bat will need to be forgotten as his team need his weight of runs.

The new faces to Sri Lanka will include James Anderson, Lancashire's young fast bowler who has risen from nowhere in the last 12 months since making an impression in the England Academy camp in Australia under the tutelage of former Test 'keeper Rod Marsh. Anderson is still a rookie but his temperament and ability to swing the ball and hit the perfect length mean that he is a wicket-taker. With his penchant for trendy hair styles, Anderson has become English cricket's answer to David Beckham.

Andrew Flintoff could be the biggest thing in English cricket since Ian Botham. The colossal all-rounder is at last beginning to demonstrate that he can be world-class with the bat, ball and in the field. He is a natural match-winner: nobody hits the ball harder and with his height and accuracy he has fast become England's most economical bowler, especially in the one-day game. Fiery 'Fred', if he stays fit, will be England's brightest star over the next few years.

Of the others, Mark Butcher has cemented the number three slot behind Trescothick and Vaughan, and the Surrey left-hander has recently been in the form of his life. Nasser Hussain, rejuvenated after handing over the captaincy, shores up the batting at four, while Thorpe, still the class act in the side and happily restored after a traumatic personal ordeal off the field, will bat at five. With Flintoff elevated to the number six slot, England can play either of the other two all-rounders as yet untried at Test level, Durhams Paul Collingwood, who has had a frustrating year with injuries, or Surreys young tyro Rikki Clarke. The wicket-keeping duties, now that Alec Stewart has announced his international retirement, will fall to Chris Read, the Nottinghamshire keeper who made a very favourable impression during England's last two one-day series, or Kents Geraint Jones, who has impressed many with his fine form with the bat this season.

The bowling will be of concern to England as it is desperately inexperienced. Matthew Hoggard, another who has had an injury-plagued summer, is Englands most experienced quick bowler, with only 19 Tests under his belt. He will be supported by Anderson, Steve Harmison, the fast but slightly erratic Durham giant, and three all-rounders.

England's biggest weakness for some time has been the lack of penetrative spin bowlers. Ashley Giles, the slow left-armer, has actually faired better overseas than at home, and will be accompanied by Gareth Batty, the Worcestershire off-spinner who many rate as the best in England.

England will miss Gough, who took 14 wickets at 19.57 in the last Test series in Sri Lanka. He has been England's talisman on and off the field. But there is a new spirit in the camp, and if they can overcome Muralitharan's magic, the Test series will be a tight affair.

The one-day series went to the home side last time, and they are perhaps favourites again on their own patch. Of the new England faces in the one-day side, the wristy opener Vikram Solanki will be sure to catch the eye, while the burly Somerset all-rounder Ian Blackwell could provide some fireworks with the bat. Bowlers Richard Johnson and James Kirtley are fast medium stalwarts of the county scene who have had their moments of glory with England this summer and will not let the side down. Whilst Yorkshires Anthony McGrath has international experience in the middle-order and can also bowl useful medium pace. Andy Strauss, the young Middlesex skipper and opening batsman, has also had a fine season with the bat and is the only player as yet unblooded at England level.

All in all it should be riveting viewing.
-----------------------------------------------------------------------------------------------------------------------
ENGLANDS ONE-DAY SQUAD OF FIFTEEN:
Michael Vaughan (Captain), Marcus Trescothick, Andrew Flintoff, Ashley Giles, James Anderson, James Kirtley, Ian Blackwell, Paul Collingwood, Vikram Solanki, Chris Read, Rikki Clarke, Gareth Batty, Anthony McGrath, Richard Johnson and Andrew Strauss.
From L to R: Michael Vaughan, Marcus Trescothick, Andrew Flintoff and Ashley Giles.
---------------------------------------------------------------------------------------------------------------------

ENGLAND TAKE ON THE CRICKET

WORLD CUP SEMI - FINALISTS.

BY: AJITH C. S. PERERA

England led by Michael Vaughan will arrive here on November 13th night, looking for their First-ever ODI Series win over Sri Lanka in Sri Lanka. They have already underlined their status in the One-day game with that thrilling series-win over the much fancied South Africa and will be keen to demonstrate that this was no flash in the pan by performing as a unit, as they face the buoyant Sri Lankan side led by Marvan Atapattu.

Come November, along with the England Cricketers, their vociferous supporters Barmy Army will invade Sri Lanka to cheer their players and inspire them.

The fate that has struck both teams is similar. Sri Lanka beat the West Indies in the ODIs and lost the Test Series. England too won the One-dayers but could have done better in the Test Series. As England are certain to look for that early win against the hosts in front of their own fans that would give them the Self Belief, its bound to be a series that promises some thrilling cricket from the start itself.

ITS A VERY CRUCIAL TOUR!

This tour comes at a crucial time for Sri Lankan Cricket. From its long known name of Board of Control for Cricket in Sri Lanka (BCCSL) it has just become SRI LANKAN CRICKET (SLC). It is now not only an elected body but also has a broad based governing commercial arm of Sri Lanka Cricket Incorporated (SLCI) functioning as a BOI venture. Its new leader Mr Thilanga Sumathipala and his team are batting their way out of a very sticky wicket. Plans have just been spelt out for the immediate restructure and developments of the overall game over a period of five years. No sponsor would venture to back a losing horse and this instance the Sri Lankan Cricket. Hence we all know that if the game becomes a losing habit, then marketing it could be difficult and the SLC would be denied of the finances it needs to resuscitate the game and administration.

Cricketing world has watched the meteoric rise of Sri Lanka with much excitement, as a genuine force in One-day Cricket in recent years. They are indeed a great force in their own backyard. Unlike England, Sri Lanka players have not had as much match-practice as they might have. But it is also a well earned break that the players are presently enjoying, and now working on fitness levels. From early September they have a new Coach John Dyson, the former Australian Test Opener now turned a reputed International Coach backed by another Physio / Trainer from the same continent. Its also the time they are starting to look at new tactics more closely.

LOOKING AT THE PROBABLES.

Sri Lanka has enough experience to go with the talent and variety they possess, and that is vital. The seven match tour to South Africa followed by five ODIs in Kenya by the Sri Lanka A team has just begun as I write this preview. It could not have come at a better time than this when Sri Lanka Cricket is not at the top and just before an important England tour. This would certainly be a fine opportunity for many youngsters tapping at the door to press for claims for playing against England. Selectors are certain to look at the prowess of batsmen like Michael Vandort, Ian Daniel, Avishka Gunawardena, Naveed Navaz and Jehan Mubarak. Vastly improved strike bowler Prabath Nissanka is unavailable for the England tour due to a knee operation he underwent in Australia recently. Uncertainty surrounds Dilhara Fernandos physical fitness following a stress fracture in his back which has kept him out of the national side since last April. With these two major set backs, the four pacies Dharshana Gamage, Thilina Thushara, Omesh Wijesiriwardena and Nuwan Zoysa along with Kaushalya Weeraratne coming in as an all-rounder, will be very closely looked at during these twin tours by the national selectors. For Rangana Herath, its the break he had been waiting for to prove his worth at the top as a support to Muralitharan. This tour shall also be an acid test for Russel Arnold who is captaining the squad to sort things out and make a worthwhile comeback to the National side.

The English Cricketers inability to play spin well, is well known and thus we may see even in the ODIs having a third slower bowler adding variety and supporting Muralitharan and Jayasuriya. It could be the 'A' team Captain Tilan Samaraweera or the 'leggy' Upul Chandana, both of whom have the batting potential to strengthen the middle order batting. However, Muttiah Muralitharan, an off-Spinner of outstanding ability and enough experience at the highest grade of cricket, is said to have a big impact in this series. Its he found the English conditions in the late Spring there unsympathetic to his trade. But here, we now talk of a series in Sri Lanka! Also the news from Kent for whom Muarli is currently playing is not happy for England as he had been their champion bowler so far. Veteran Chaminda Vaas is there to give the new ball pace and variety. The tall and lanky first change bowler Dilhara Fernando, probably the fastest we have in the international arena, if passed physically fit for the ODI Series, can easily be a match winner on his day. Of course we cannot under-estimate the potential of the up and coming young speedsters in the Sri Lankan A tour squad. Then, with the bat they have the likes of dependable Maravn Atapattu and Kumar Sangakkara, Mahela Jayawardena, Thilakaratna Dilshan backed by the explosive Sanath Jayasuriya. A test match or an ODI makes no difference to Sanath, as it is his natural game with a bludgeoning bat. The bowling can be attacking or defensive, yet either way, if the ball is there to be hit, you can be certain that Jayasuriya will go for it with an array of strokes leaving bowlers shell-shocked. Tall and dark right hander Avishka Gunawardena, somewhat resembling Jayasuriya, sadly is sidelined with injuries.

Both teams lack any real match-winner who could stand up at any time, especially when things are going against their way. But with the talent they possess don't be surprised if we see the emergence of such a player from either side, as the tour unfolds.

I always think that England are a real 'danger side' if they can get it together consistently. They have the ammunition to fire all cylinders. Perhaps the change we now see in the leadership, could pave the way for that. Vikram Solanki and especially the yet uncapped Andrew Strauss have the potential to prove they are very good openers. Chris Reed is certain to keep wickets.

The burly looking Andrew Flintoff we knew in his earlier days, would be pretty handy because if the current England line-up has got an Achilles' Heel, then it's in the all-rounder slot, as a good last over of their innings in an ODI could easily turn out to be the final margin of victory. Services of Rikki Clark and especially that of Anthony McGrath as a useful medium pacer and dependable middle order bat will not go unnoticed as the series unfolds. England will also need one or two who could hold up an end and play big shots when they matter and this is where lusty hitting Ian Blackwell and the more regular one-day player Paul Collingwood may get the nod over the others. But all Sri Lankan eyes will get focused on their new pace trio, led by the sensational recent find James Anderson includes James Kirtley and Richard Johnson. Certainly it will be an acid test for these young men bowling to a 'Master Blaster' like Sanath Jayasuriya, where one cannot leave any margin for error.

Unlike the by-gone eras of Illingworth, Underwood, Titmus, Emburry and others, lack of good quality spin bowlers is a real area for concern by England. They do not have many wrist spinners playing in county cricket and thats the type of bowling that will take wickets in this part of the world. Ashley Giles will have the relatively untried off spinner Gareth Batty. Chairman of selectors David Graveney has said considerations would be given to drafting in a third spinner before the three tests start in early December.

Pitches at the R. Premadasa International Cricket Stadium where the 2nd and 3rd ODI are scheduled for play, have been soft and easy paced that hamper the bowler and favour the batsman. None can predict how the white ball will behave under lights in the month of November as the variables coming into play are numerous. As not much Cricket has yet been played at the Rangiri Dambulla International Cricket Stadium, and nothing under lights there before, no one could say anything confidently of the behaviour of pitches there (and now also the white ball) except for the fact that the recent Bank Alfallah Trophy ODI Triangular Series staged there, became a nightmare for the batsmen of all three countries, Sri Lanka, New Zealand and Pakistan, which eventually saw the host country for the very first time in their history of 'ODI Series on home soil', failing to qualify to reach the finals.

MY WINNING FORMULA.

The hurly-burly of Overs-limited Cricket with its ever-growing competitiveness, especially with the jam-packed international calendar of matches inevitable in this world of commercialism, demands very much more both physically and mentally, from a player, than mere ability to score runs, take catches that come their way and bowl to a pre-plan (!) With the ever changing demands on this version of the game, one needs to become more innovative with their tactics and skills, as 'the best amongst the best' only, can survive. This requires the development of 'THINKING CRICKETERS'. This cannot happen unless they have a 'disciplined and trained mind', the real driver of the vehicle, I mean the physical body. In a capricious game such as one-day cricket, which is best described as a lottery, where just a couple of bad overs or even one or two poor umpiring decisions could easily change the complexion of the game altogether. The weakest oppositions could reduce the greatest team in the world. Hence the best winning formula stem from the advice, The side that scorers the most SINGLES, wins. Its all about how 'the leader' could get his eleven players to perform to their true potential on any particular day. Self Believing is a huge factor here. The Team that fights every inch of their way from ball number one itself to stop the opposing team taking control of the match, will win !

Let us hope everyone could enjoy some exciting one-day cricket, blessed with fine Sri Lankan weather in coming November, a month known for rather damp climatic conditions.
-----------------------------------------------------------------------------------------------------------------------